Who we are?
Company Sipcon.house was founded in 2015 with the aim of offering SIP panels and panel house building services in line with the highest quality standards for the Lithuanian market and beyond, and as soon as the company was founded, brand new semi-automated manufacturing line for SIP panels was purchased. Now Sipcon.house is one of the most advanced SIP panel manufacturers and the most reliable panel house builders in the Baltic States.
Our business areas

Production of Sip panels and precut sip house kits:
in the production process we use only high-quality, certified materials.
we build a modern, energy efficient, economical homes from SIP panels according to your project;
House building:
we are able yo offer construction works – from foundation to interior decoration;
we also build passive homes.
Architectural design:
we can offer SIP house design service, for which another SIPCON group company is responsible
Our clients
People who want to build a SIP house according to an individual project
Companies that are planning to build commercial or agricultural buildings
Real Estate Developers
Architects
Stongest in Lithuania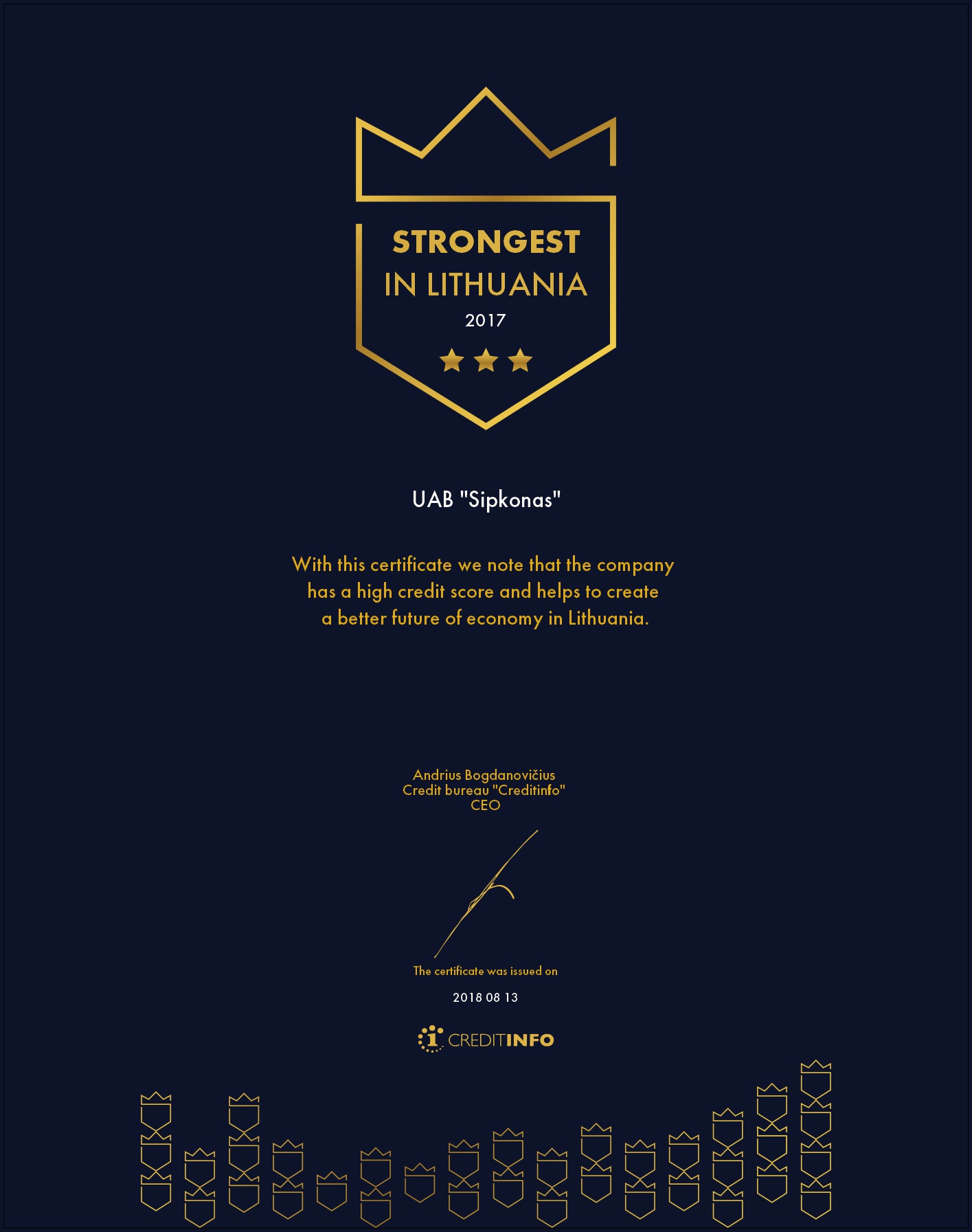 WE ARE CONFIDENT, THAT IN HOUSE CONSTRUCTION
THE USE OF SIP PANELS IS THE MOST EFFICIENT CONSTRUCTION METHOD
Quality is ensured by an internal quality control system: this system covers every stage of the production process, from the receipt of raw materials to the sale of the product. Its purpose is to ensure that all manufactured products comply with the standards and requirements.
Representation in the Netherlands: 2017 we have signed a cooperation agreement with Vederlicht House, which has been granted the right to use the SIPCON.HOUSE brand in the Netherlands.
Learn from the best: We are consulting with Al Cobb, the sole founder of the SIP School of SIP panel builders and manufacturers, the former president and board member of the global SIPA Association, with more than 20 years of experience in SIP projects.
We earned international trust: 2016 We have established links with AFM Corporation, which owns the global R-Control network, which includes more than 50 SIP panel manufacturers worldwide. All Europe customers applying for R-Control are required to contact us.
We care about employee qualifications: Our company's employees take part in global seminars and trainings, where they learn about the latest opportunities and trends in SIP panel manufacturing and homebuilding.
News
November 4, 2015

https://www.woonbootvanhetjaar.nl/winnaar-2021/#:~:text=De%20DIY%20woonark%20Aracana%20uit,in%20vorm%2C%20techniek%20en%20waterbeleving

September 12, 2018

2018 – Sipcon.house company received "Certificate Of Acceptability" certificate which allows to sell and...

September 12, 2018

Sipcon.house has General liability insurance for 500'000 eur and it covers all Europe. Translated: Original:

October 31, 2019

All electricity consumed in our company comes from renewable energy sources.